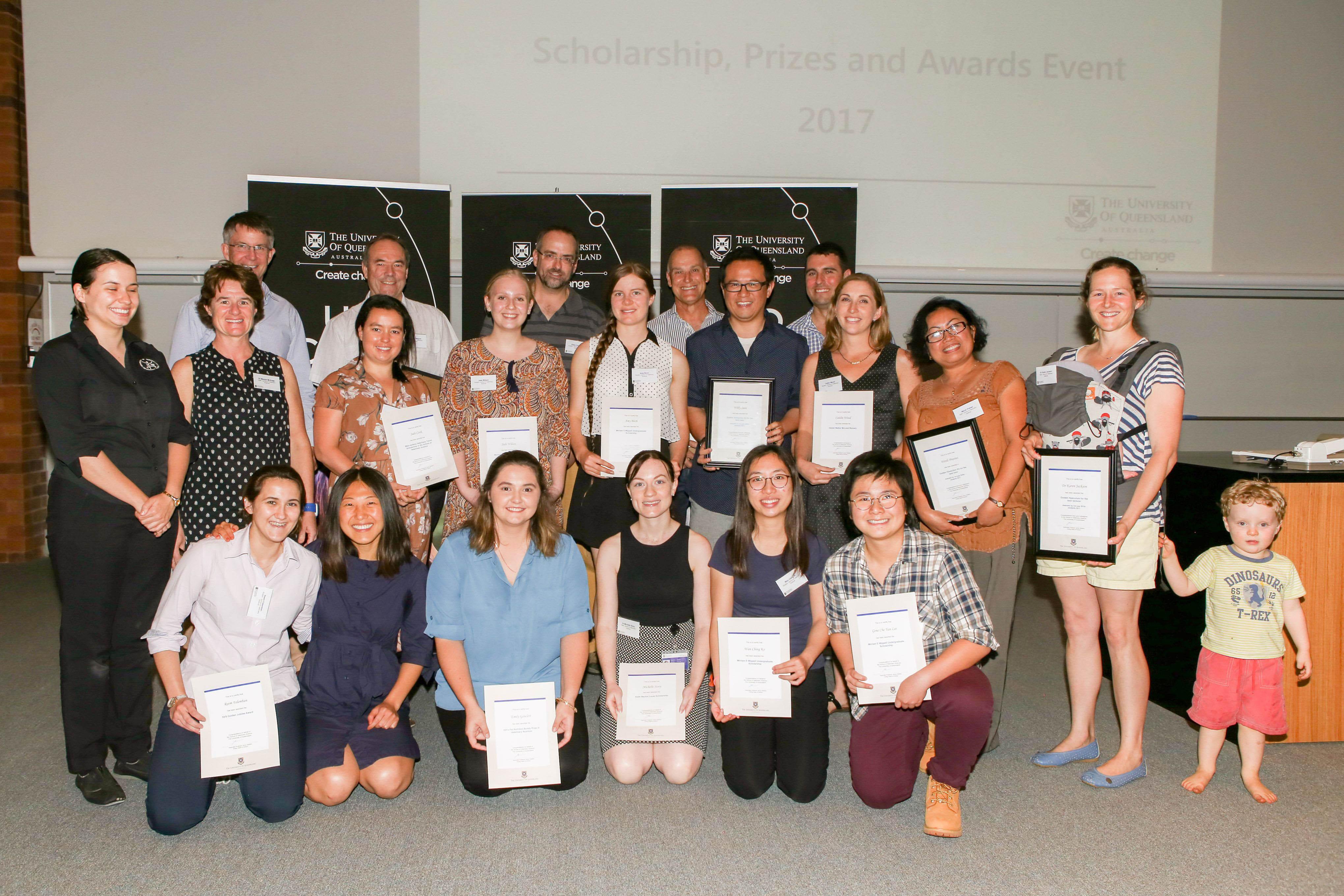 The School of Veterinary Science Scholarships and Prizes Award Ceremony 2017 was held on 10th October on the Gatton Campus.  Scholarships and prizes were awarded to UQ students currently studying in the School of Veterinary Science.
Prizes were awarded from the 2016 academic year, Scholarships from Semester 2, 2016 and Scholarships from Semester 1, 2017.
The support of generous donors and industry partners was also acknowledged on the night, and the School was very fortunate to have Dalma Jacobs and Patricia Jones from Alumni Friends of UQ present at the ceremony.  Dalma presented the SVS Golden Jubilee Award to Reem Felemban and Shuting Jin.  This award was a one-off prize, donated by Alumni Friends as they are celebrating their Golden Jubilee this year.
Staff were also presented with teaching awards, as voted on by each year cohort of the BVSc.