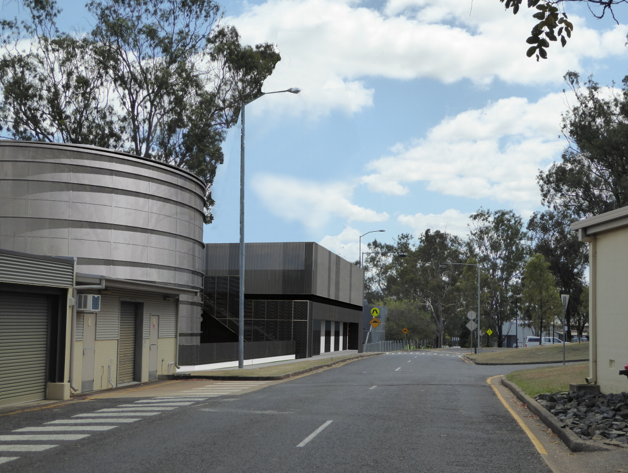 In December 2017, work is planned to start on UQ Gatton's latest energy efficiency project – a central chiller station that will provide the chilled water required for the air-conditioning systems of a significant number of buildings on the campus, and continue UQ Gatton's move towards becoming an energy neutral campus.
Despite excellent improvements in recent years, battery technology and electricity storage still lag behind the capacity for solar electricity generation – especially in Queensland's hot, dry climate. One solution is to store the energy in the form of chilled water, which in this case will then be distributed around the campus via underground water piping.
Centralising the chilling process will dramatically reduce the maintenance costs of the many chilling stations that currently service individual facilities, while the underground distribution system will provide natural insulation against the more dramatic temperature variations on the surface.
Electricity generated by the 3.3MW solar facility on the southern side of the campus will power the chillers for the cooling of the water, with a more reliable power connection (33KvA rather than the existing 11KvA connection) also planned to be incorporated into the project.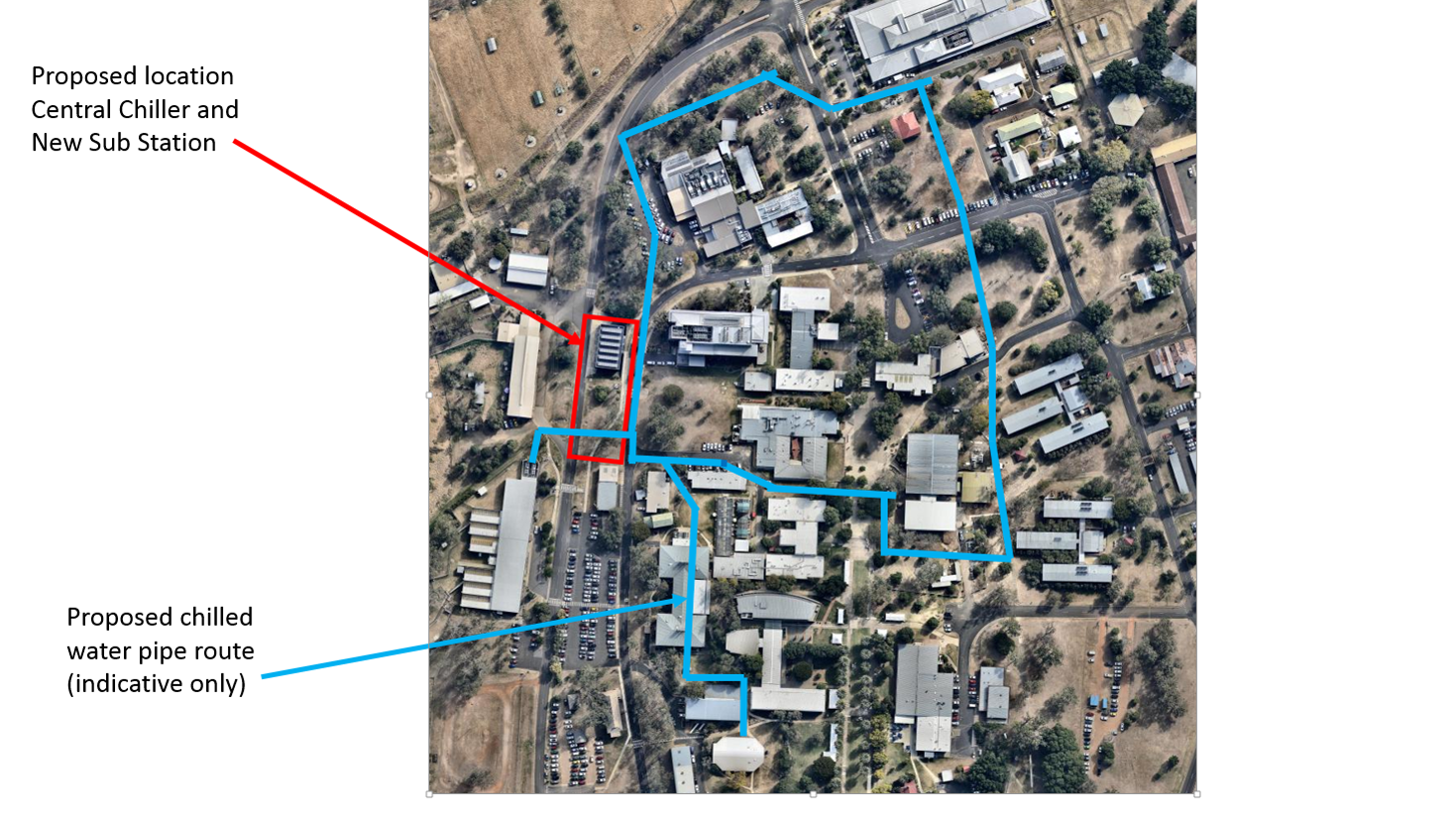 Buildings to be connected in stage one include the J.K. Murray Library (both existing and new buildings), John Mahon Stage II, UQ Veterinary Medical Centre, Clinical Studies Centre, Veterinary Science Building, Plant Industries Building, Management Studies Building, Natural and Rural Systems Management Building and the Plant Pathology Building. Additional connections are planned for stages two and three of the project over the next five years.
Currently work is due to start on site in December 2017, with an expected 12-month construction period, with the approved location next to the existing Substation 0 located opposite the existing dairy, between the Inner and Outer Ring Roads. While the schedule has been set to minimise interruptions; staff, students and visitors need to be aware that both the construction of the central station and the laying of the underground piping will result in intermittent road closures on campus.