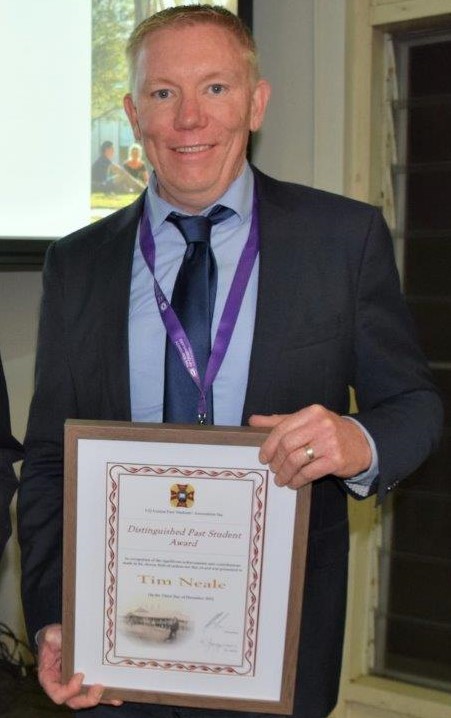 Since graduating from UQ Gatton in 1995, Tim has received a number of prestigious awards including:
Australian Rural Consultant of the Year in 2018
Pearcey ICT Entrepreneur of the Year (QLD) in 2019
Innovation and Technology Award (Toowoomba Chamber of Commerce) in 2021.
He is the co-founder of DataFarming, a digital agriculture platform which services over 30,000 farms across 50 countries with satellite imagery every 5 days. The DataFarming platforms are adopted across the world and used, and backed by, some of the largest agricultural companies in the world.
He has managed over 30 industry research development and extension projects for a broad spectrum of clients in grains, horticulture, cotton, viticulture, sugarcane, turf, and tree crops.
Tim served on the CRCSI (program 4) Board, Society for Precision Ag Australia (SPAA) Committee, the National Positioning Infrastructure (NPI) advisory board, and is a foundational member of AusAgTech. He has delivered presentations to over 40 conferences including the first PA conference in South Africa and the World Congress on Conservation Agriculture in Canada.
Matt Norton, in his letter of support for Tim's nomination, said:
"I have the pleasure of having watched Tim's work since the inception of DataFarming in 2017. I see daily, the unbelievable outcomes he is achieving for agriculture and ag tech. Tim is widely regarded within agriculture, as one of the leading voices fighting for the successful development and adoption of simple, easy to use technology. The data and technology available within agriculture is endless, yet the interpretation and application of this data to the farm-level decision-making processes is less common."
"Tim's early career experience as an extension agronomist means he has an intrinsic understanding of farmers and agronomists. This has allowed him to perfectly tailor his ag tech for maximum adoption and ease of use. Tim is trusted. His opinions are regularly sought by industry bodies and media outlets to make sure they get accurate, unbiased, and honest insight into agriculture and ag tech in Australia."