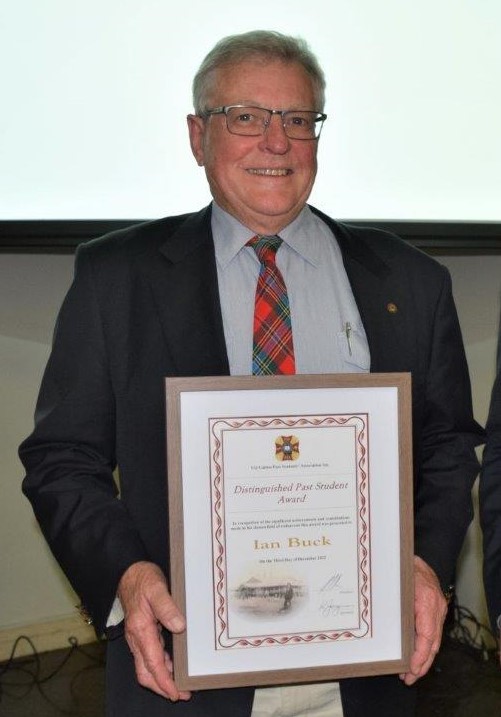 Ian is a Senior Executive in Agribusiness, banking and finance in Australia with over 12 years' experience in project scoping, implementation and management for Multi-lateral Development Banks, Government and Corporate agencies, working in the integrated rural development and private development sectors.
Ian was raised on the family farm at Beerburrum in the Glasshouse Mountains region. Following his years at QAC (1966 – 1968) and following his passion for working in the beef sector, Ian gained employment as a Jackeroo in the Roma district. He later managed his family farm for several years, following which he attended the University of Qld, St Lucia, to study for a Bachelor of Agricultural Science Degree.
After graduating from UQ St Lucia, Ian worked at the Department of Primary Industries Queensland Wheat Research Institute at Toowoomba as an Extension Officer before being contracted to the Solomon Island's Cattle Development Authority where he lived and worked for 6 years. This was the first of many South Pacific projects over his career. When he returned to Australia, Ian took up a short-term contract in Alice Springs, scoping a project related to the Brucellosis and Tuberculosis Eradication Program.
His career turning point was in 1987 when he joined the Westpac Bank with a 12-month pilot program as a National Rural Advisor and initially based in Toowoomba. His brief was to help farmers facing financial difficulties. He worked closely with farmers, industry organisations and government agencies that included the Qld DPI Farm Financial Counselling Service and the Rural Adjustment Authority. This led to establishment of a national Farm Debt Mediation Service.
Ian went on to be appointed to several Rural Industry Task Forces and Primary Industry Ministerial Committees to assist with strategic planning and specific industry planning studies. From 1998 - 2004 Ian was a State Ambassador of Beef Australia. Also, a director of Brain Pastures and Belmont Research Stations, for 9 years.
Since 2014, Ian's work has focused on the PNG to South Pacific, Pacific Region. He lived and worked for 5 years in Samoa, until 2020, where he was contracted to the Asian Development Bank to implement and manage the pilot Samoa Agribusiness Support Project.