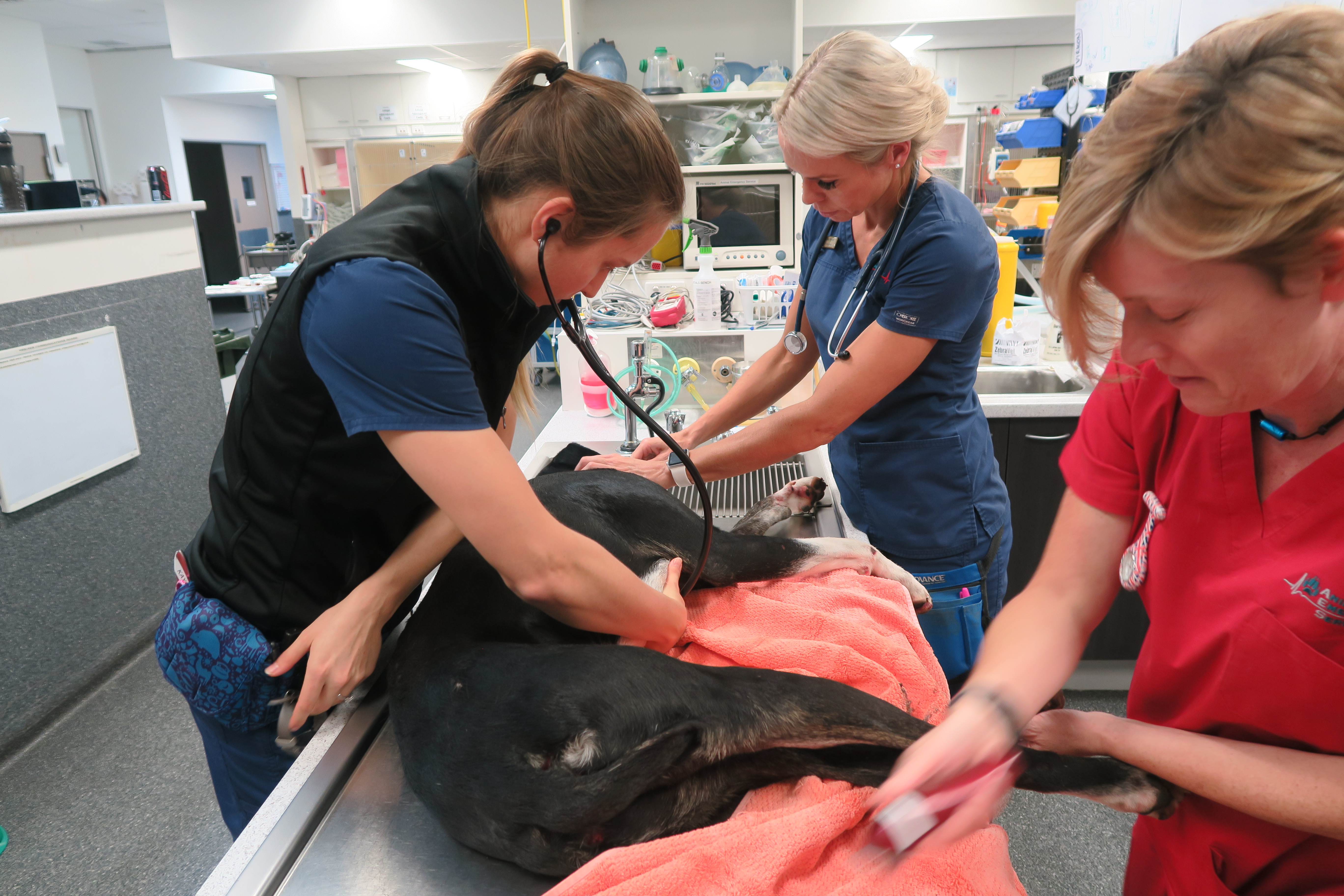 Dr Alexandra Hynes, University of Queensland Bachelor of Veterinary Science alumnus (2000) and new television star, will always remember JT, a kelpie who was badly burned in a bushfire. 
"His family said: 'Do everything you can to save him' and we dressed his burns every day while he underwent weeks of rehabilitation," she said.
"I wouldn't give up on my child, so we weren't giving up on JT, and after six weeks, watching him go home with his family was a moment I will never forget."
Dr Hynes is a Director of Animal Emergency Service, Underwood, which provides after-hours emergency care for pets at five veterinary hospitals around Australia.
She is also one of four new vets in the hit television series, Bondi Vet, selected after thousands of nominations.  The program is distributed in more than 180 countries around the world.
At Animal Emergency Service, she manages a team of 22 veterinarians, is a clinician on the floor, recruits and trains the veterinary team, and implements strategies to provide the highest standard of veterinary care for pets and improve services for their owners.
With clients' permissions, she also films stories of patients and their treatment for Bondi Vet and has a strong social media following.
"I grew up around animals, and a mentor had recommended UQ for the study of veterinary science," she said.
"I was living in New South Wales and didn't know anyone in Queensland but hopped on a train and came north.
"I loved UQ and Queensland – it always felt like home from the moment I got off that train.
"It's a fantastic university with world-class facilities that can take you anywhere.
"The UQ Vet degree is highly regarded providing practical 'hands-on' experience and comprehensive knowledge across all species."
Dr Hynes said her UQ qualifications helped her graduate with confidence in her knowledge and ability. She landed the first job she applied for, securing employment three months before graduating, in a mixed practice west of Brisbane.
She went to UK and also experienced a variety of veterinary roles in Europe before returning to Australia, after finding that her passion was emergency veterinary work.
Awarded a Master of Veterinary Studies at Murdoch University in 2011, she became a member of the Australian and New Zealand College of Veterinary Scientists in the Chapter of Emergency and Critical Care in 2014.
"Although emergency practice is a very high stress job, it's my way of making a difference in the world," she said.
"Every day is different – you never know what is going to come through the doors of the hospital.
"My faithful companion, Samoyed Yoshi comes everywhere with me and even goes to Mater Hospital to visit patients, where he spreads joy to lots of people."