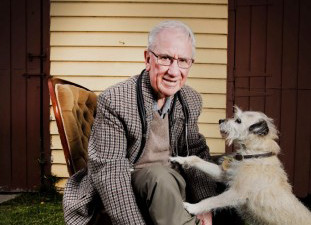 UQ veterinary alumnus, world-renowned animal welfare advocate and veterinarian Dr Hugh Wirth AM has passed away in Melbourne aged 78.
Director of UQ's Centre for Animal Welfare and Ethics (CAWE) Professor Clive Phillips writes:
"CAWE owes a lot to Hugh Wirth, a champion of animal welfare in Victoria, nationally and internationally, who recently passed away.
"He was a tireless supporter of the Centre at its inception in 2005 and an enthusiastic member of its Advisory Committee for many years.
"He was the reason for Ethics in the title of the Centre, arguing that many centres addressed welfare issues, but none considered what this meant for our management of animals – the ethical component.
"This sound guidance provided a valuable raison d'etre for CAWE, which can now claim to be a leader in ethical analysis and review of national and international animal welfare issues.
"Hugh was a UQ veterinary alumnus, and he never forgot the value of the education that he had received in Queensland.
"I encourage you to visit his Memorial Post on-line".