Toowoomba Conference Facilities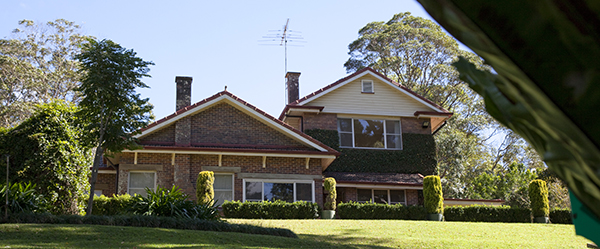 The UQ Boyce Estate Meeting Facilities are located in the magnificent Boyce Gardens in Toowoomba, Queensland, and offer rooms for hire for short courses, seminars and meetings.
The Boyce Gardens Estate is a heritage listed jewel in the crown of The University of Queensland. The garden, forest and park, covering 6 hectares, was established in 1929 by leading Toowoomba citizens Leslie and Margaret Boyce over almost 60 years. It was given by them in trust to The University of Queensland for the enjoyment and education of the people of Australia.
Located in Toowoomba, the Garden City, the gardens are extremely well placed to attract local, national and international attention from plant enthusiasts and researchers. It incorporates exotic and native gardens, rainforest and parkland. With more than 700 species of flowering trees, shrubs and perennials, some 80 species of birds have been sighted in the garden.
In 2015, refurbishments to the interior of the house resulted in intimate meeting facilities that are ideal for senior executive retreats or corporate team-building activities. The gardens are also available to groups wishing to engage in outdoor activities or simply enjoy a serene break from their discussions.
With its peaceful atmosphere the estate provides the perfect setting for conferences, meetings, and short courses.
Boyce Garden Opening Hours
9am - 4pm daily